Think SMALL is a personal project I have wanted to work on for quite a while, and in 2021 it's finally happening! I want to celebrate and promote local small businesses, especially now more than ever! A small business starts out as a dream, becomes a reality, and then pours into its local community…and that deserves celebrating!
First up, meet my amazingly talented friend, Lindsey, of Tastefully Designed! She creates the loveliest (and most DELICIOUS!) charcuterie boards! I got together with her and photographed her amazing creations, which also include sugar cookies and macaroons, and she generously let me take home one of her "date" boxes. My husband and I thoroughly enjoyed our board (we did not share with the kids), and we all devoured the macaroons! My youngest even requested her own dozen for her birthday!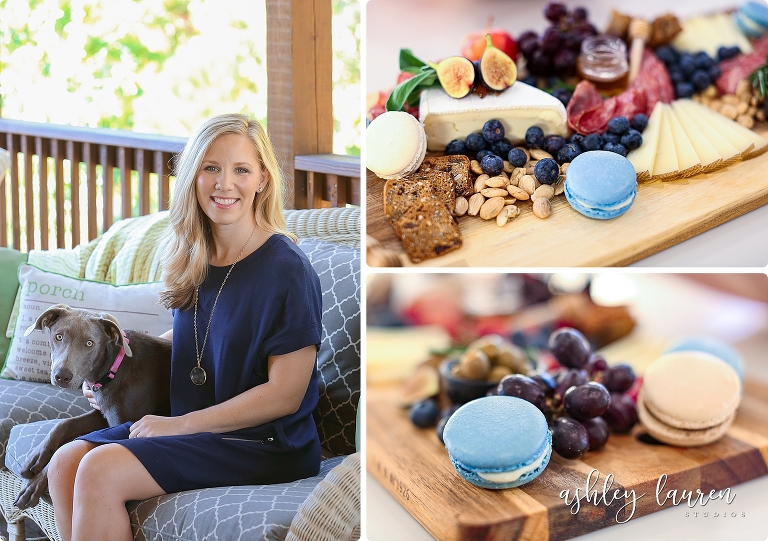 When I sat down with Lindsey, I asked her a few questions about her business. How it started, some things she's experienced along the way, and where did she see it going. If you are looking to something unique to serve to guests, or something amazing to celebrate a special occasion, or just to have a truly delicious spread on a Saturday, I highly recommend Tastefully Designed! Support local and think SMALL!
How did you start designing boards?
I have always loved entertaining and making a charcuterie board or putting out a spread came naturally to me when I would plan an event or have guests over. I feel like the charcuterie board has really become popular over the last few years and I took notice and started incorporating them into my planning.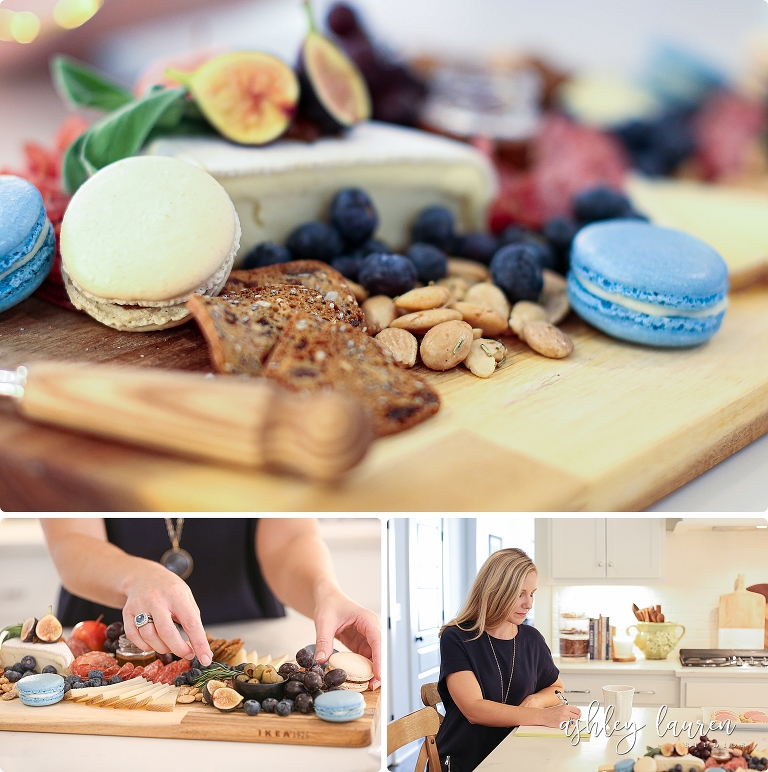 What's your background?
I graduated from Auburn with my degree in Interior Design. I worked in that field before I had my children and stayed home with them. I think my love of all things design spills over into the boards I make. I love to think about the colors and textures and how each fits together to make a statement.
When did you decide it was more than a hobby?
I had been told over and over by friends that I should sell my boards. Many people said they would pay me to make them something. I always brushed it off, but as I noticed how popular grazing boards were becoming, I decided to start documenting what I was making and see if anyone was interested. To my surprise, they were! I started with a few orders and it has grown from there!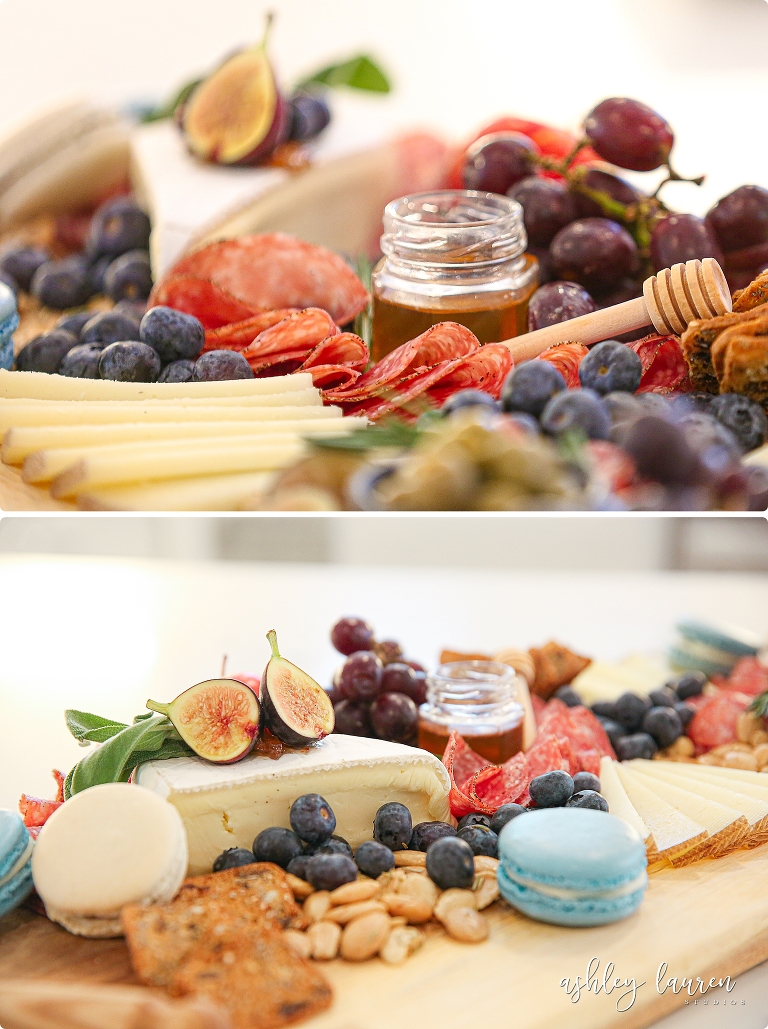 What do you love most about your new venture?
I LOVE that I get to be creative. My personality is as a creative and anyone who has that can agree that your creativity is always looking for an outlet. I love that I can make something beautiful that will be enjoyed and shared by others.
Where do you draw inspiration for your boards?
I am always looking at what's trending in the food and entertaining world. I am inspired by seasonal fruits and herbs and of course I have many instagram influencers who are amazing that I have learned a lot from.
What has surprised you/challenged you the most?
I am honestly so surprised at how my little business has grown. I never thought people would really order when I started this. I totally underestimated how much joy good food in a beautiful presentation has for people. I am so grateful for the support of my customers and I love being a part of their celebrations!
As far as challenges, just juggling life as a busy mom of 3 and running Tastefully Designed has been a balancing act. When things really took off, I was stressed trying to manage it all! But I have gotten much better at how to manage my time and how many orders I can handle.
Dream Big:
I am so torn! Of course I have big dreams of really expanding and offering delivery and more catering options. However, I also am really loving these small beginnings. I love getting to know my customers personally and also taking time with each order to plan and shop and create. I'll just have to see where time takes me and what opportunities come my way, but for now I am really happy with where I am!